Field work in Armenia with colleagues from Russia, USA, Serbia and Armenia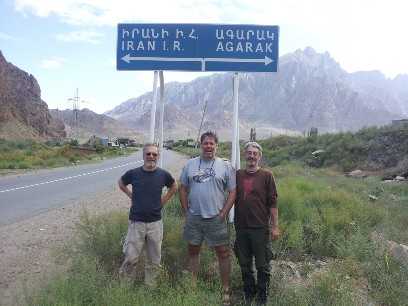 From left: Giovanni Boano (Carmagnola Museum), Gary Voelker (Texas A&M University), Marco Pavia (Turin Univ.) at the Iranian border.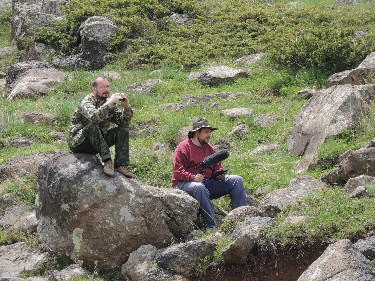 Igor Fadeev (Darwin Museum Moscow) and Marko Rakovic (Beograd Natural History Museum) recording bird songs.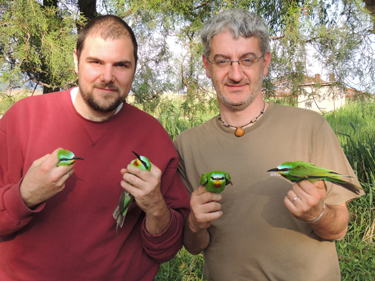 Marko Rakovic (Beograd N.H. Museum) and Marco Pavia (Turin Univ.) with four Merops persicus.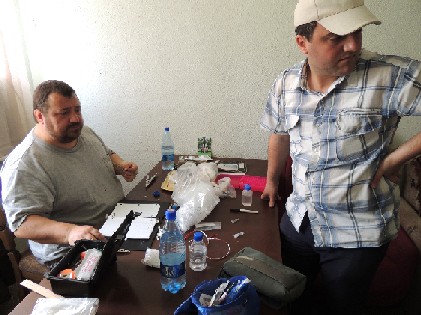 The expedition leader, Sergei Drovetski (Tromsø University), with Sargis Agayan (Yerevan State University, Department of Zoology) ringing birds.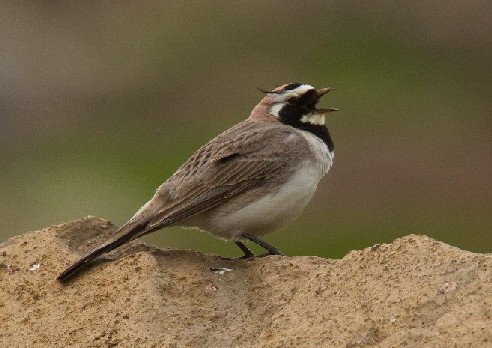 A male of Eremophila penicillata singing